Katalin Molnár
Senior Marketing and PR Consultant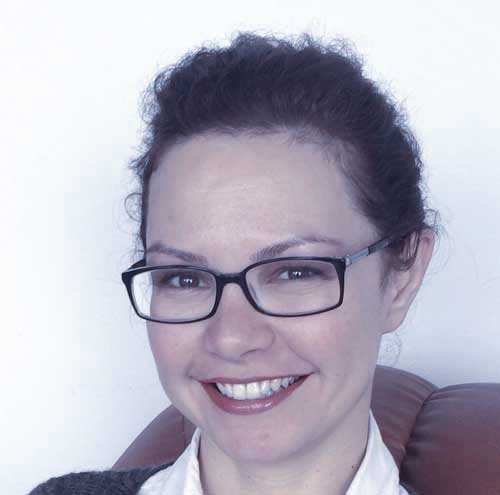 In Recent
Katalin Molnar is a Senior Marketing and PR Consultant specialized in marketing strategy, research, communication and management, highly qualified in the field of public relations, social media and strategic planning. She is in charge of preparing and implementing the General Public Communication Strategy and Plan for the Public Communications regarding the new metro line project in Bucharest, a one billion Euro new investment. Mrs. Molnar elaborated and oversees the needed budget for this plan, analyzed the target audience for communication products, the type of products to be produced, and manages the methods for distribution and dissemination. As PR Consultant & Campaign Coordinator for both local companies and international brands in Romania, Mrs. Molnar performs research, development and full implementation of the brand communication strategy, handling interactions with their external and internal audience. She brings in design services for effective implementation of key creative concept in a suggestive visual form, in order to apply an integrated approach on different channels, be it billboards, led screens, web, press or social media. Activities performed include also conceiving, distributing, follow-up of press releases, continuous monitoring of media coverage and systematic work with press contacts databases for the brand communications portfolio. Mrs. Molnar manages public communications related to several EU funded projects, providing accurate information to the public and key stakeholders, ensuring placement of required legal notices and advertisements in the appropriate media, and providing periodic reporting according to the specifications of the project.
The Edge
With more than 10 years experience working as key specialist in her field with local and international companies, Mrs. Molnar has been involved in projects like: "Comprehensive PR for Famous Czech and Slovakian Brands Entering the Romanian Market", "360⁰ Social Media Communications Competitor Analysis in the Software Industry" "Creating an Integrated Information System for Business Management", "Human Resources Development & Training, in Order to Increase Organizational Effectiveness", "Promotional Strategy and Brand Development for Effective Communication". She conducted market surveys, focus groups, target audience interviews prior to planning, budgeting and proposing communications plans and PR activities. Her responsibilities include performing analysis of the current situation of the companies, assessment of present positioning and communication needs, followed by formulating the creative concept and methodology for implementation. Mrs. Molnar leads contract negotiations and coordinates the collaboration with suppliers of campaign-specific goods and services, advertising agencies and media. She provides continuous tracking of the contracted advertising surfaces, online feedback and monitoring press reactions. Mrs. Molnar has valuable professional experience in working as a member of international project teams with internal & external stakeholders.
Education
Mrs. Molnar holds a Master's Degree in Marketing & PR Strategies and Policies / Babes-Bolyai University of Cluj-Napoca and a University Degree in Economics & Management / Faculty of European Studies Cluj-Napoca. She is member of Toastmasters International – worldwide organization for public speaking, communication and leadership development and member of the RMKT Economists' Society of Romania – NGO for professional support and technical advising in business and communication.
Personality
Mrs. Molnar's skills and abilities are focused on relationship builder and strategic thinker. She is very creative and an international mindset personality. She proves high communication skills, research skills and writing skills.